Mardi Gras Bachelorette Guide
It's time for a Bachelorette Bash in New Orleans! Grab your girls for an amazing weekend getaway in NOLA!
New Orleans has been growing in popularity as a destination for Bachelorette Parties. The music, history, and culture is sure to give any girl group an unforgettable weekend! Not sure where to begin planning your trip to NOLA? Rubi and Lib has you covered with restaurants and activities to make it the best weekend ever!
RESTAURANTS IN NEW ORLEANS
The restaurants in New Orleans will be a main attraction for your group, so try these recommendations for some authentic New Orleans cuisine!
"Music. Food. Spirits. These are the Three Muses."
Live music and great food, what a great way to kick off the weekend! Make a song request and get them to play your girl's favorite song in honor of her special weekend. This restaurant has vegan and gluten free options to suit everyone in the group's needs. 
"In a building that's nearly as old as Bourbon Street itself, Saints & Sinners serves up a memorable time. Enjoy fantastic cocktails and a menu of Cajun, Creole, and Southern food until 9:00. Then watch the magic happen as the nightclub moves into full sinner mode. There's a reason we're known as Bachelorette Headquarters. Come find out why."
We think this description pretty much says it all! Saints and Sinners is a Bachelorette party must! Plus, they offer a party package with bachelorette goodies including:
Saints & Sinners Thong
Shot Glass
Koozie
Temporary Tattoos
Feather Boa
Mardi Gras Beads
Scavenger Hunt List
How could it get any better than that? Go to Saints & Sinners and get those goodies! 
"Beignets were also brought to Louisiana by the Acadians. These were fried fritters, sometimes filled with fruit. Today, the beignet is a square piece of dough, fried and covered with powdered sugar. They are served in orders of three."
DELICIOUS! You cannot leave NOLA before you've tried a Beignet!
BARS IN NOLA
Feel like bar hopping? Us too! Try this
list
from STAG and HEN for great bar recommendations!
ACTIVITIES TO TRY IN NOLA
In addition to shopping in and walking around the French Quarter, try these group activities!
WEEKEND DETAILS
Themed Invitations will get the party going and plan out the itinerary for everyone so they know what to pack! Get these out a few months in advance to give everyone enough time to make arrangements for the weekend!
You've gotta have these Mardi Gras can coolers for your trip! A party favor memento that's also got a practical use during your experience!
For your non canned beverages, make sure you have some Bach Bash cups for everyone!
Cheers to the weekend with your girls and happy Mardi Gras! Have an amazing time!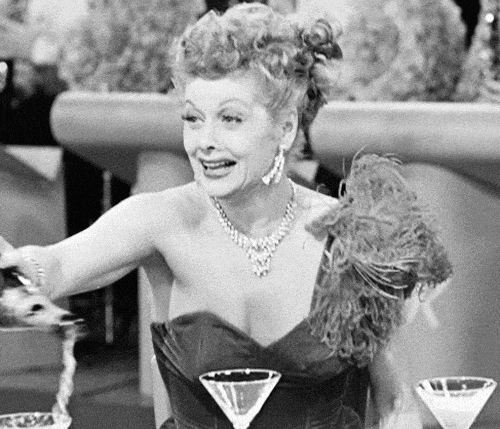 ---